Mauvezin Castle
This castle used to guard the Toulouse-Bayonne route. If you find that hard to believe, the 360° view from the top of the crenelated keep should convince you.
Now fully restored, it stands, tall and magnificent, facing the Pyrenees which can be seen from the ramparts. The panoramic view is superb. During the visit you'll learn about the history of the castle and its links with Gaston Fébus, the great Pyrenean prince.
The keep hosts several exhibitions on the site's history and architecture, and also features a gunroom. 
Every Sunday in summer, the site is invaded by jugglers, musicians and acrobats who perform before delighted visitors.
In mid-August, a medieval camp invites you to relive the Middle Ages, just as if you were there.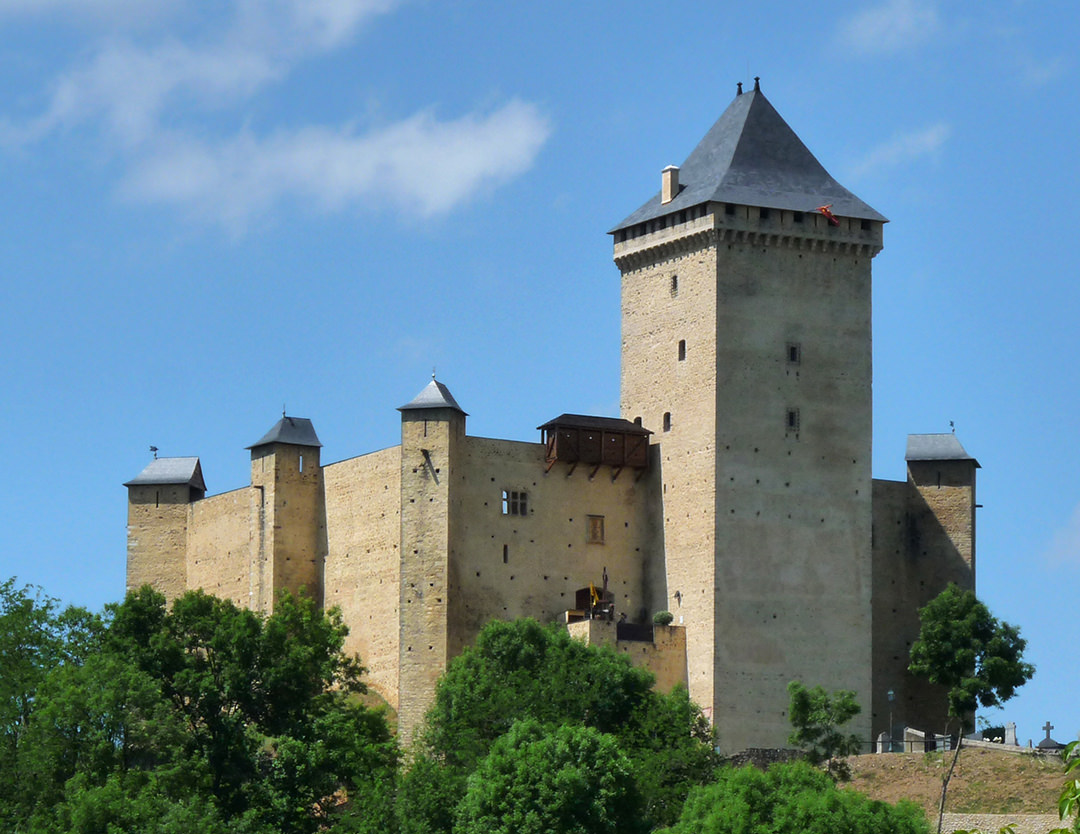 Opening times and admission fees: see related page
Languages: English, German, Spanish, Italian and Dutch translations available at reception.
Free parking.
Address: 65130 Mauvezin
Contact details: +33 (0)5 62 39 10 27