Moulin des Baronnies
In the heart of the Baronnies valley
Peace lovers, nature enthusiasts and hiking fans, the Moulin des Baronnies in the heart of the Baronnies valley is just the place for you.
As the perfect starting point for long-distance treks in the Baronnies region, this is hiking and horseriding heaven (Way of Saint James GR78 trail). It is also ideal for cycle touring, mountain biking, trail running and other nature sports and makes a great base for fishing, exploring the Baronnies valley, or simply enjoying a holiday or celebrating a family occasion.
In a converted mill on the banks of the river Arros, the Moulin des Baronnies still has a decor of stone, millstones, a bread oven and other traces of its past activity.
Stopover gîte and a green holiday destination
The stopover gîte accommodates up to 21 people, with 3 dormitories and 2 rooms for families or individual guests. A vast, fully equipped open-plan kitchen adjoins a pleasant lounge with a fireplace.
The ideal place to stop on the Way of Saint James or the Tour des Baronnies trail, or to take a rest, recharge your batteries and share quality time in a group or with your family or friends.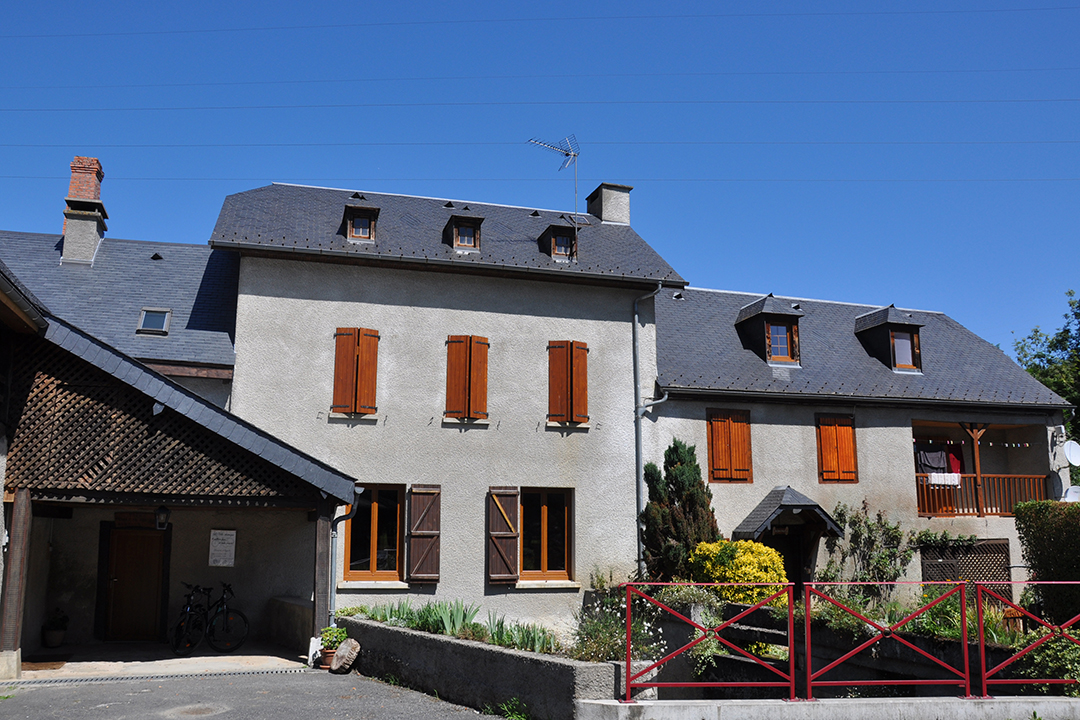 Camping, for a breath of fresh air
The bucolic setting of the Moulin des Baronnies campsite makes it the perfect place for a holiday in the countryside. Nestling in a haven of greenery, this campsite with 22 semi-shaded pitches, each of at least 300 m², has retained its natural character and its family atmosphere.
Greater comfort the easy way!
Try the ready-to-camp solution!
No more family arguments about which accommodation to choose, and no more time spent struggling with your tent! The ready-to-camp solution will appeal to the whole family. You'll stay in a pleasant, robust tent that's already been set up for you. With a surface area of 20 m², 2 bedrooms, a living area with kitchenette, and a deck with an awning, it sleeps 4 to 5 people. The camping spirit is still intact!
A service facility is open to camper-van users during the campsite's opening hours. (For the water supply you'll need to purchase a token.)