N'Co Park is an adventure park in the great outdoors of the Lannemezan plateau. You'll find a wide range of activities here, such as treetop adventure trails, paint-ball, slip 'n slide, barefoot trails and orienteering, enough to keep any adventurer happy, young or old.
New: the giant zipwire! A 600-metre ride from the top of an old water tower, 40 metres above the ground. Thrills guaranteed!
On the ground or in the trees, you're sure to find plenty for your friends or family to enjoy, for a pleasant day out filled with smiles and happiness.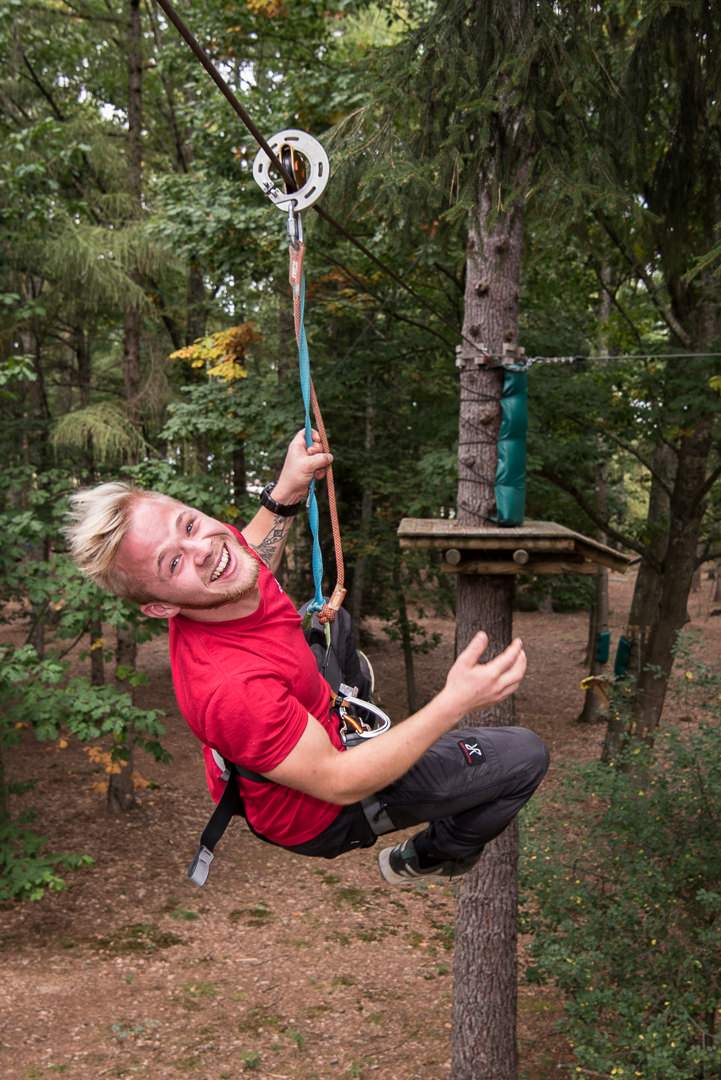 Opening times and admission fees: see the related page
Basic Admission (orienteering, barefoot trails, playgrounds, etc.): €5 per person (also applies to visitors paying for the treetop adventure or paint-ball activities)
Treetop adventure trail:
Yellow trail (age 4-6 years) with Basic Admission: 15 euros

Green and Blue trails (minimum age 6 years/height 1.2 metres) with Basic Admission: 18 euros

Green, Blue, Red and Black trails (minimum age 12 years/height 1.42 metres) with Basic Admission: 22 euros
Paint-Ball: 8 to 11 years with Basic Admission: 12 euros
Minimum age 11 years + Basic Admission 17 euros
Address: 456 Boulevard du Futur – Zone commerciale Ramondia (behind GIFI) – 65300 Lannemezan
Contact details: +33 (0)6 78 39 56 37 and +33 (0)6 07 09 33 90
Internet: http://ncopark.com/